Geek Out! Technology Demo Series
What in the world is the Geek Out! Technology Demo Series? Well, here at Tintri we listen to our users and tailor our technology to their most pressing IT needs. Certain pain points are acute, so we pair our sharpest engineers with the best solutions to show you how Tintri VMstore technology and its features can ease your work burden and improve your life. Geek Out! sessions are by geeks for geeks, and geeks know how to have a good time!  Come curious, ready to laugh, learn, and Geek Out! over Tintri VMstore.
How many IT professionals get to pull a rabbit out of a hat?  You can do that and other amazing tricks with the "magic" of Tintri VMstore.   Management will rename you Houdini when you suddenly make your company's top VDI issues vanish!  
Join us October 11th  10 AM PT/1 PM ET/6 PM GMT for our Geek Out! Technology Demo Series session: VMstore's VDI Magic, presented by Shawn Meyers.  Prepare to astound others when you learn how to:
Wave your magic wand and pinpoint where latency is coming from, making your bottlenecks disappear.  
Saw your environment's complexity in half to deliver a consistent user experience.  
Make quarters appear from behind the ears of your finance team, as they marvel at the cost savings.
The "magic" of running VDI on a Tintri VMstore is per workload isolation and the use of AI/ML to automatically tune each workload.  Once you master that trick, you'll be free to practice other ways to wow your colleagues.  Let the VDI Show Begin!
On-Demand Geek Out! Sessions
Why the Tintri VMstore was invented and what it means for your life in the data center and beyond.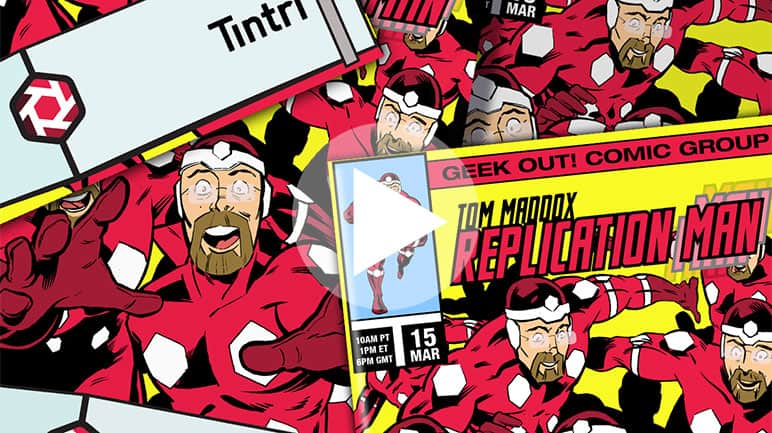 Prepare to see double, triple, and more!  Replication Man, aka. Tintri SE Tom Maddox, is here!
No need to lose it, man! These tips and tricks will help make admin life better!
Trick or Treat your way to our most ghoulish Geek Out!
It's time to discover how Tintri Analytics Makes the Invisible Visible!
Pour yourself a nice, cool drink and join us to learn how Tintri can make data management much more refreshing!
Anything that you strongly believe you can do, you can do. As long as you have VMstore.
Take your Tintri experience into hyperspace with Tintri Analytics!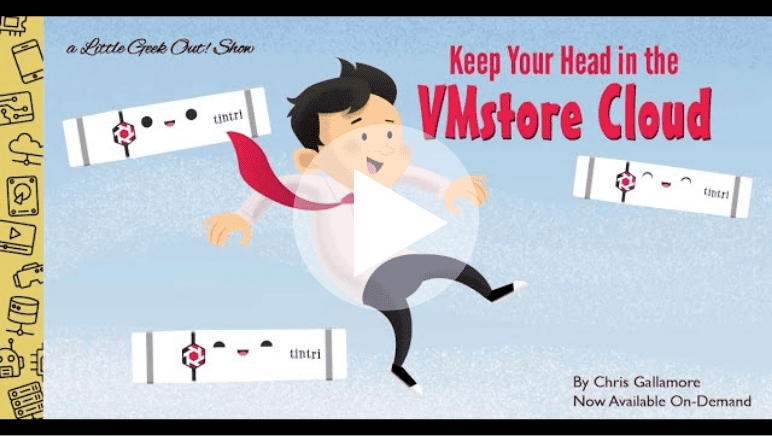 Who would have thought that keeping your head in the clouds could save you time and money!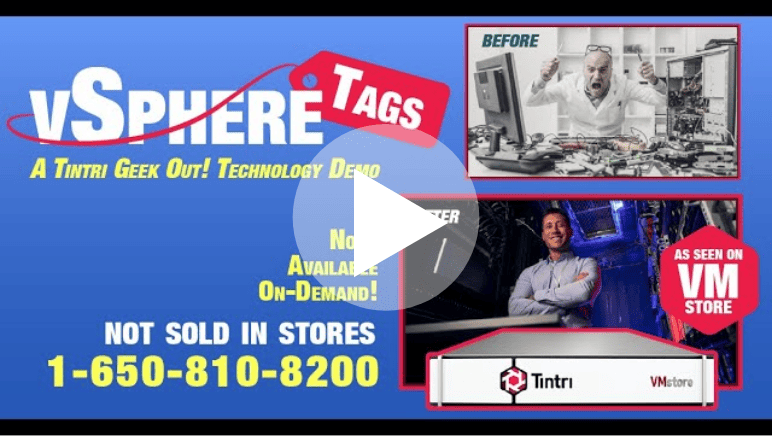 Come learn about how Tintri supports these tags and how it can make your life easier!
Avoid getting caught in the lion's den alone. Let Tintri show you how to become a VDI Tamer!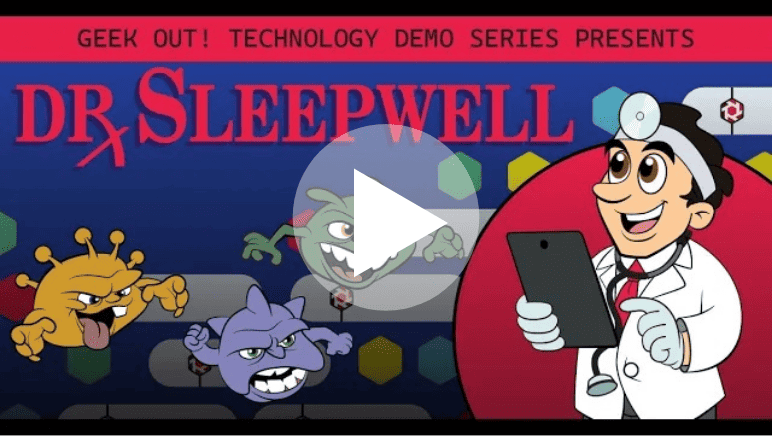 Meet Dr. Sleepwell! He's here to cure your sleepless nights.
Witness how SQL Integrated Storage will revolutionize your workflows that administrators deal with daily!
We can't always predict what may be coming at us, but we can prepare ourselves for any eventuality of IT changes. 
Ransomware loves a good distraction, but with Tintri by your side, you can rest assured that your data will be there when it's needed most.
Tintri has some unique tools to get you back up and running fast!
VMstore systems deploy in minutes, self-optimize and dynamically adapt to accommodate the most demanding workloads!